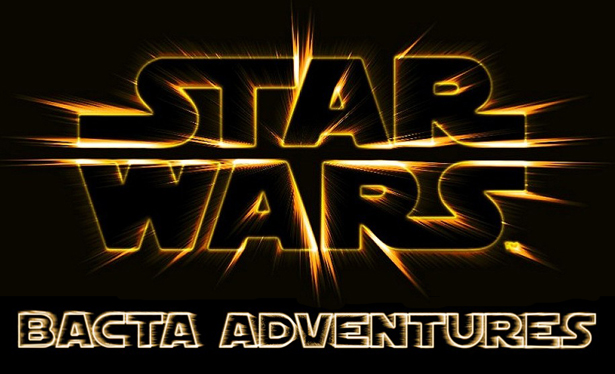 New pages
Welcome to Bacta AdventeWiki

Edit
Bacta Adventure Wiki is a database for gamers playing the local Star Wars: Bacta Adventures game using the West End Game D6 Star Wars Roleplaying system. This is to help the player and GM keep track of events, locations and characters that have come across our heroes. May the Force be with you!
Thank you all so very much for making Season 1 of Bacta Adventures a fun and memorable, well, adventure!.
I hope each player will give me their honest opinions and feedback. This is becoming more and more a collaborative effort, and with your continued feedback and suggestions, I can make a return to a world I've grown a deep attachment to, and gear up for season 2.
**Creator's Note and Advisory**
Edit
This is based on an adventure for a Star Wars Roleplaying Game. It was created to help organize and familiarize The Gamemaster and Players of the game with the setting, characters and events that have and will transpire during the course of the game.
Some Star Wars names, events, planets and story have been changed from the official canon of the Star Wars universe to coincide with the story of the game. This is merely a reference tool to enhance the Bacta Adventure game.
For accurate details and information regarding the Star Wars universe, please visit one of, if not the most accurate and detailed Star Wars Web site, Wookieepedia